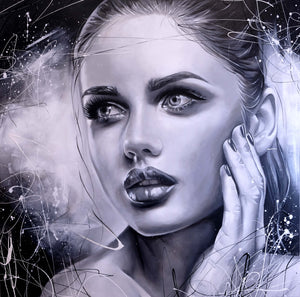 BABY IT'S YOU // Original
Sale price Price £3,500.00 Regular price
**Original**
Acrylic on canvas
100cm x 100cm


Complete with a hand-signed certificate of authenticity
---

A bit about the work...
This painting was created whilst listening to London Grammar's 'Baby it's you' ,
and the romance of this song was very much reflected in the work. It expresses a moment of realisation for the person who she really loves.  A simple but poignant moment which cannot be erased.